The project can only be compared Sochi 2014 Olympics Fireworks ……
So – what kind of project is blowing my mind, challenging my assumptions, promoting collaboration, emphasizing trust, developing confidence, initiating creativity, developing new skills, promoting competencies, evaluating standards, developing interdisciplinary (and multi-aged) models, making me think outside the box and ask what am I getting myself into????
 I want to tell you about the project I have been working on since last October – it is called: #Gamifi-ED !!!!
I am collaborating in a guild with a team of Gamemakers:
Lee Graham – University of Alaska drlee.graham1@gmail.com
Vicki Davis -Teacher, IT specialist, author and connected educator coolcatteacher@gmail.com
Colin Osterhout – Alaska University Student & Minecraft Specialist colin@akgee ks.net
 Quest 1 – What are we doing?
Students from Vicki's grade 9 class and Lee's University EDTech leadership course have been working together to examine and evaluate "Serious Games" in a massive project called #Gamifi-ED . They will each develop rubrics  (based on collaborative group work in a wiki) that they, and educators, can use to evaluate and examine "Serious Games". These learners of all ages, started their group work in early February in wikispaces. They will be presenting their projects at the end of February 2014 as part of the #Gamifi-ED OOC.
This is the recent blog post from Vicki Davis that describes how this project is positively impacting her students and most importantly ->enriching their learning!
What is the Gamifi-ED OOC (Open Online Community) from February 12 – 26, 2014?
To support the #Gamifi-ED learners, we have organized a two week open online community bringing experts from around the world into Google Hangouts – to discuss Games Based Learning. These Google Hangouts are open to the world and will be offered live and saved in the #Gamifi-ED youtube channel. We are attempting to create a Open Educational Resource about Games Based Learning that can be remixed, recreated and added to in the future.
The #Gamifi-ED "Squirrel Chaser" Open Online Community can be found HERE
The #Gamifi-ED OOC wiki can be found HERE
The #Gamifi-ED OOC Calendar of Events can be found HERE
The #Gamifi-ED Project wiki can be found HERE
The #Gamifi-ED Youtube Channel Click HERE
The EDGamer Interview is found HERE (How Gamifi-ED empowers students)
 You are welcome and encouraged to participate in the #Gamifi-ED OOC by supporting the Google Hangouts.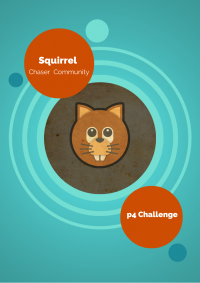 What happens after the #Gamifi-ED OOC?
Vicki's students will then take what they have learned about serious games and create videos about a game that they could create in Minecraft that could "Solve the World's Problems".
Which student created Minecraft game design based on solving the world's problems, will win?
This is where the project really blows my mind -> We all win! Once we have a crowdsourced winning game design, we will all collaborate and work on creating the game together in Minecraft led by Colin Osterhout. That's right -> all that work to create a game and learn together!
Sooooooooo……I encourage you to be a part of this learning. Please participate in the #Gamifi-ED OOC that starts Feb 10 with: "What is Twitter vs Zombies" with Pete Rorabaugh and Jesse Stommel. And don't stop….add to the discussions in the Google Community, help us learn about games based learning and its impact on Education together!